Biz collaborations made easy for you through NFTs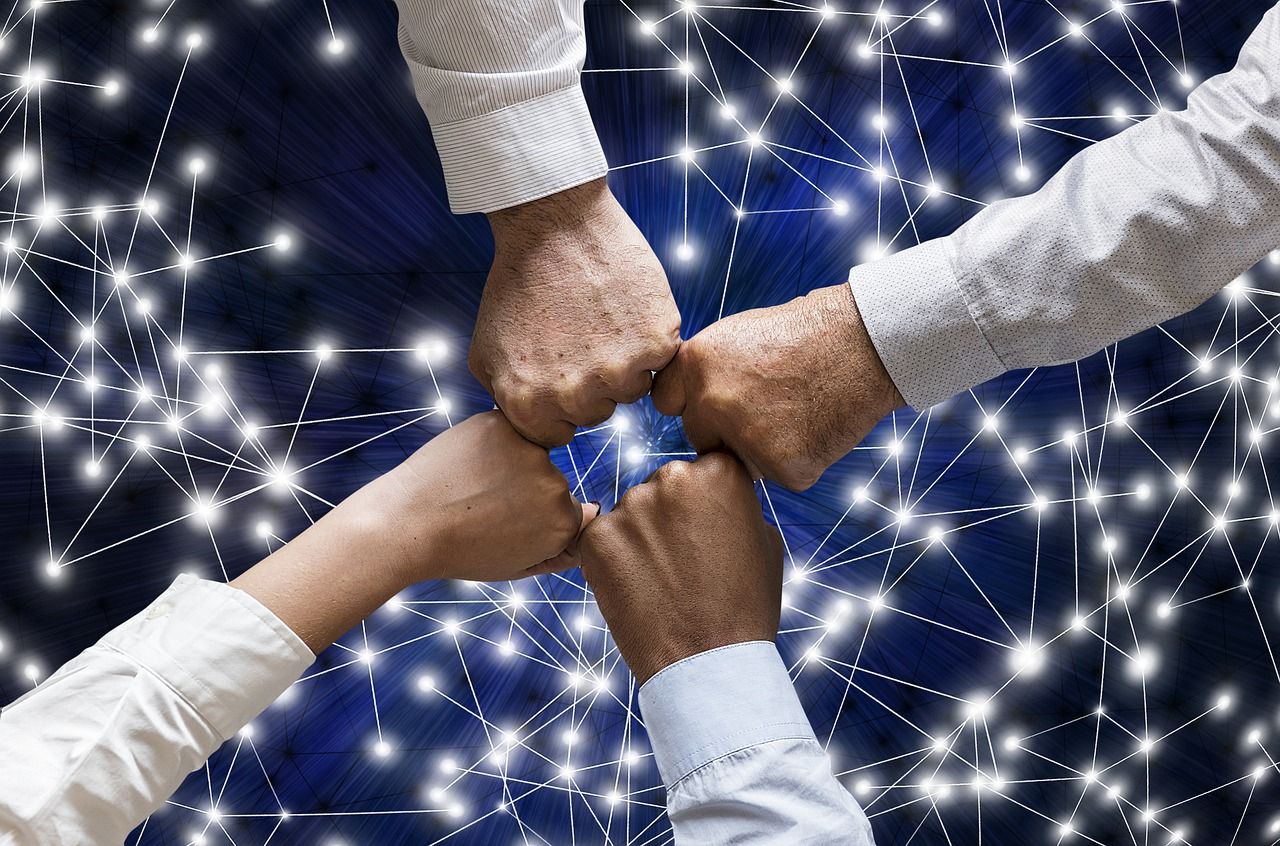 Many people missed the ride on the early waves of AOL, Yahoo, Google, Microsoft, and Facebook… whether it is for business opportunity growth or investments.
The next BIGGEST thing since the Internet is HERE and it's called BLOCKCHAIN.
This will be an OPPORTUNITY of a LIFETIME for those who can take advantage, with both businesses thriving and individuals being rewarded financially -- through this revolutionary technology!
According to Gary Vaynerchuk, Chairman of VaynerX, the CEO of VaynerMedia, and the Creator & CEO of VeeFriends NFT collection,
If you're not paying attention to the current state of Web 2.0, Web 2.5, and the emergence of Web 3.0, you're going to lose your opportunity to grow in the next 10 to 15 years.
(Note: You can read more about Web 2.0, Web 3.0 in this post, and Web 2.5 in this post)
And there's something interesting he highlighted during his speech at the Brand Minds conference in Bucharest, Romania.
That is 99% of the Non-Fungible Tokens (NFT) projects in the world today will go to zero!
But the 1% of NFT projects will be successful because they're able to provide UTILITY on the back of the collectability.
He also highlighted that we're going into the utility era with a hint of collectability.
This is indeed an exciting era where NFTs offer an ENDLESS array of potential applications!
Before I go further, let's go back to history when the NFT market boomed in 2021…
You may have heard about a bizarre new craze: JPEG pictures of Bored Ape Yacht Club and CryptoPunks.
But in just a short span, NFTs have evolved from being primarily used for trading artwork and game characters into an emerging technology that is seeing tons other uses outside their typical application.
One area that has been gaining traction is business collaborations among brands.
In a world with so many platforms, it can be difficult for brands to find partners that operate on the same level.
NFTs provide a solution to this problem by allowing for interoperability between platforms.
This means that brands can easily collaborate -- without having to worry about technical compatibility issues.
In last week's post, I share about Wilson Tay's Trustless Ecosystem to solve the technical compatibility issues.
Furthermore, NFTs also make it easier for brands to track their partnerships and collaboration efforts. This is because NFTs can be programmed to contain data that can be used to track the partnership.
This data can then be used to evaluate the partnership's effectiveness and make necessary adjustments.
With NFTs as the solution, this allows brands to reach a wider audience and promote their products in a new and innovative way… besides offering a new form of technology that enables brands to strengthen partnerships.
Morgan Stanley predicts that the total NFT market will grow to $300 billion by 2030. The report identifies luxury brands such as Gucci, Balenciaga, and Kering as in the best position to profit from digital collaborations in the Metaverse.
Now, you begin to see the potential applications are ENDLESS, and it is up to the brands to decide how they want to use this new technology.
If you have missed the early adoption of Web 1.0 or Web 2.0 with regrets, you don't want to miss this emerging trend of Web 3.0 that's appearing right before your eyes. This is the time to get educated on Web 3.0 and start executing Web 2.5. Ride on the trend NOW before this reaches its peak popularity.
Are you curious about how Web 3.0 will impact your business?
Join this biz networking session with experts from the Web 3.0 space to learn more about how this new technology is changing the way we do business.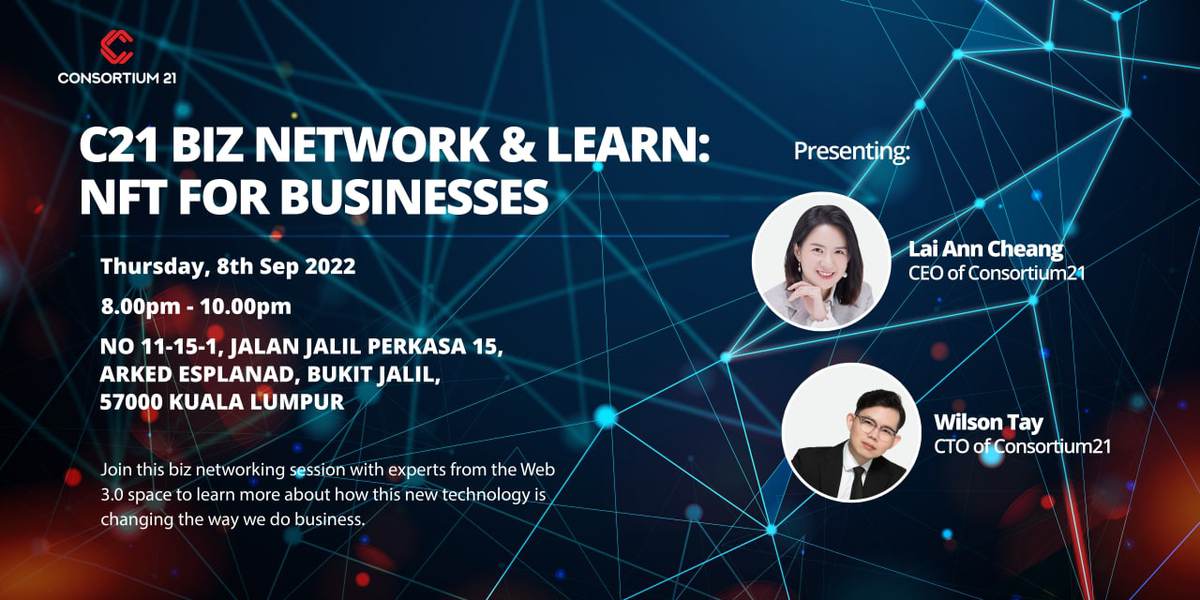 Why attend?
- Get an understanding of how Web 3.0 is changing the business landscape
- Hear from experts about the latest trends and opportunities in this space
- Learn how to future-proof your business with this new technology
- Network with like-minded individuals and businesses
Details:
Date: Thu, September 8, 2022
Time: 8:00 PM – 10:00 PM Malaysia Time Malaysia (Kuala Lumpur) Time
Venue: Golden Sources Education Sdn Bhd
NO 11-15-1, JALAN JALIL PERKASA 15 ARKED ESPLANAD
Bukit Jalil, 57000 Kuala Lumpur, Malaysia
In the meantime, join our Telegram community for news, giveaways, and insights from experts about MarTech, Web 3.0, and more exciting activities to be announced in Telegram.