Your event will NEVER be the same again with NFTs!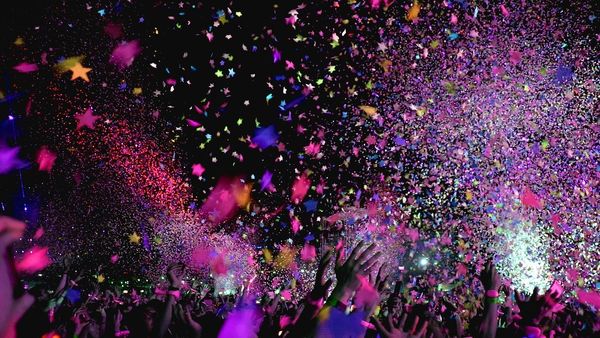 Art and collectibles were just the starts.
Did we say Web 3.0 will change how we learn, play, socialize, and more?
NFTs offer advantages for the entertainment market today, such as concerts, cinema, and sports as they are unique, distinct, and irreplaceable codes.
Let's take a look at how event organizers or brands have been using NFTs to revolutionize their events, festivals, and conferences.
#1 NFT ticketing
We've all had that moment when we're desperately searching for our lost ticket, or trying to get into an event and there's a long line because everyone is holding the paper tickets to get admission.
Moreover, event organizers do not get enough security with paper-based tickets—they can be easily faked. And when organizers sell a paper ticket, their relationship with their customers ends there. It can be frustrating for both organizers and attendees!
Luckily came QR codes to solve this challenge for organizers, but they're not that effective for guests purchasing them. Plus, using a simple QR code without any story behind it seems BORING!
People go to events like concerts, sports tournaments, or conferences to collect memories.
The future of ticketing is HERE!  With NFT-based tickets, the opportunities for new revenue streams are endless.
For example,
If you're a brand/organizer, you could resell NFT tickets as collectibles, provide early access opportunities for future events, reward loyal fans with exclusive goodies, and more. And suppose your NFT is sold on the secondary market. In that case, you still get a royalty fee and that's a financial attachment in perpetuity - unlike a paper ticket, where you only benefit the first time it's sold.
NFT ticketing is a new way for customers to engage with brands, and it's an innovative promotion strategy.
With NFT-based tickets sold online, this would allow brands/organizers to reach a larger audience and also collect valuable data about their customers.
Some brands have already decided to launch their tickets as NFTs.
The NFL franchise has taken the initiative in turning their most profitable annual event, The Super Bowl into a collectible NFT. To commemorate the game, the NFL gave every fan who attended a customized NFT Super Bowl ticket that listed their section, row, and seat.
Here's another example of NFT ticketing…
The second annual NEARCON Beta will take place from 11-14 September, in Lisbon and NFT tickets are sold via Mintbase's NEARCON marketplace that could one day include staking your seats for profit!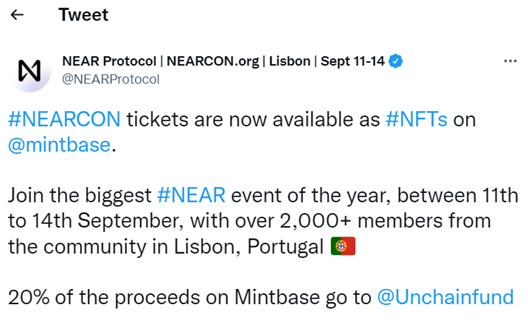 And recently, Consortium 21 has provided an NFT ticketing solution for Juang movie.
Check out the cool images below…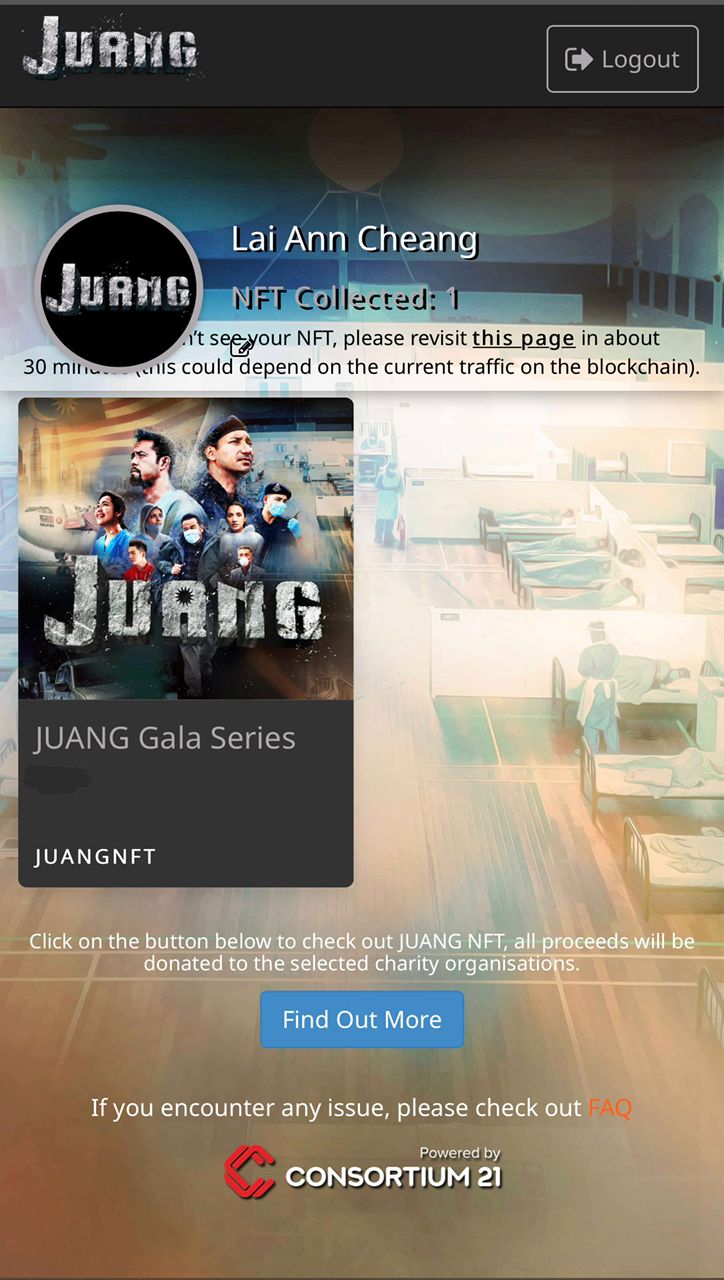 With blockchain, event organizers can ensure the authenticity of tickets by creating a unique code that cannot be forged or counterfeited. This ensures consumers get genuine products and prevents the fraudulent activity from occurring at their events!
#2 POAP - Proof of Attendance Protocol
The POAP (Proof of Attendance Protocol) is a system that allows event organizers to verify the identity of attendees and reward them with an NFT.
This NFT can then be used to unlock discounts or other benefits from the brand.
This system has already been used at several events, such as conferences, meetings, and entertainment.
For examples,
· Cryptocurrency community has distributed POAP NFTs to attendees at their conferences.
· Blockchain games have utilized POAP NFTs to commemorate special milestones.
· Online groups have given out POAP NFTs to those who attended weekly or monthly meetings.
Do you know there are more interesting ways to use POAP NFTs?
Not only can POAP NFTs be used to prove attendance at any business or leisure event; wedding couples can also give out POAP NFTs as mementos; schools can issue POAP NFTs to graduates of their programs…. and so much more!
#3 Special Festivals
There's a better reason to celebrate and create more memories with NFT. NFT can be used for special festivals, season greetings, and more.
For example,
In conjunction with the mooncake festival, Consortium 21 is proud to have provided the NFT solutions for Jobbie Nut Butter x Vanilla Crepe NFT claiming process should be as seamless as possible.
We've enabled NFTs minting directly on the blockchain in under 30 seconds At C21, we want NFTs to go beyond just being digital collectibles. From customer rewards programs to creating a creator's economy, the underlying smart contracts of NFTs can have plenty of business applications!
These are a few showcases of how useful and versatile NFTs can be for businesses of all sizes.… including yours in the future.

In conclusion,

NFTs have arrived and are here to stay as they will be a more significant part of our lives.
NFTs have the potential to revolutionize the way that brands operate and interact with their customers, and it will be interesting to see how they are used in the future.
Are you curious about how Web 3.0 will impact your business?
Join this biz networking session with experts from the Web 3.0 space to learn more about how this new technology is changing the way we do business.
Why attend?
- Get an understanding of how Web 3.0 is changing the business landscape
- Hear from experts about the latest trends and opportunities in this space
- Learn how to future-proof your business with this new technology
- Network with like-minded individuals and businesses
Details:
Date: Thu, September 8, 2022
Time: 8:00 PM – 10:00 PM Malaysia Time Malaysia (Kuala Lumpur) Time
Venue: Golden Sources Education Sdn Bhd
NO 11-15-1, JALAN JALIL PERKASA 15 ARKED ESPLANAD
Bukit Jalil, 57000 Kuala Lumpur, Malaysia
In meantime, join our Telegram community for news, giveaways, insights from experts about MarTech, Web 3.0, and more exciting activities to be announced in Telegram.