Consortium 21's NFT Use Case #1: Proof of Attendance – C21 Metaverse Cities Media Launch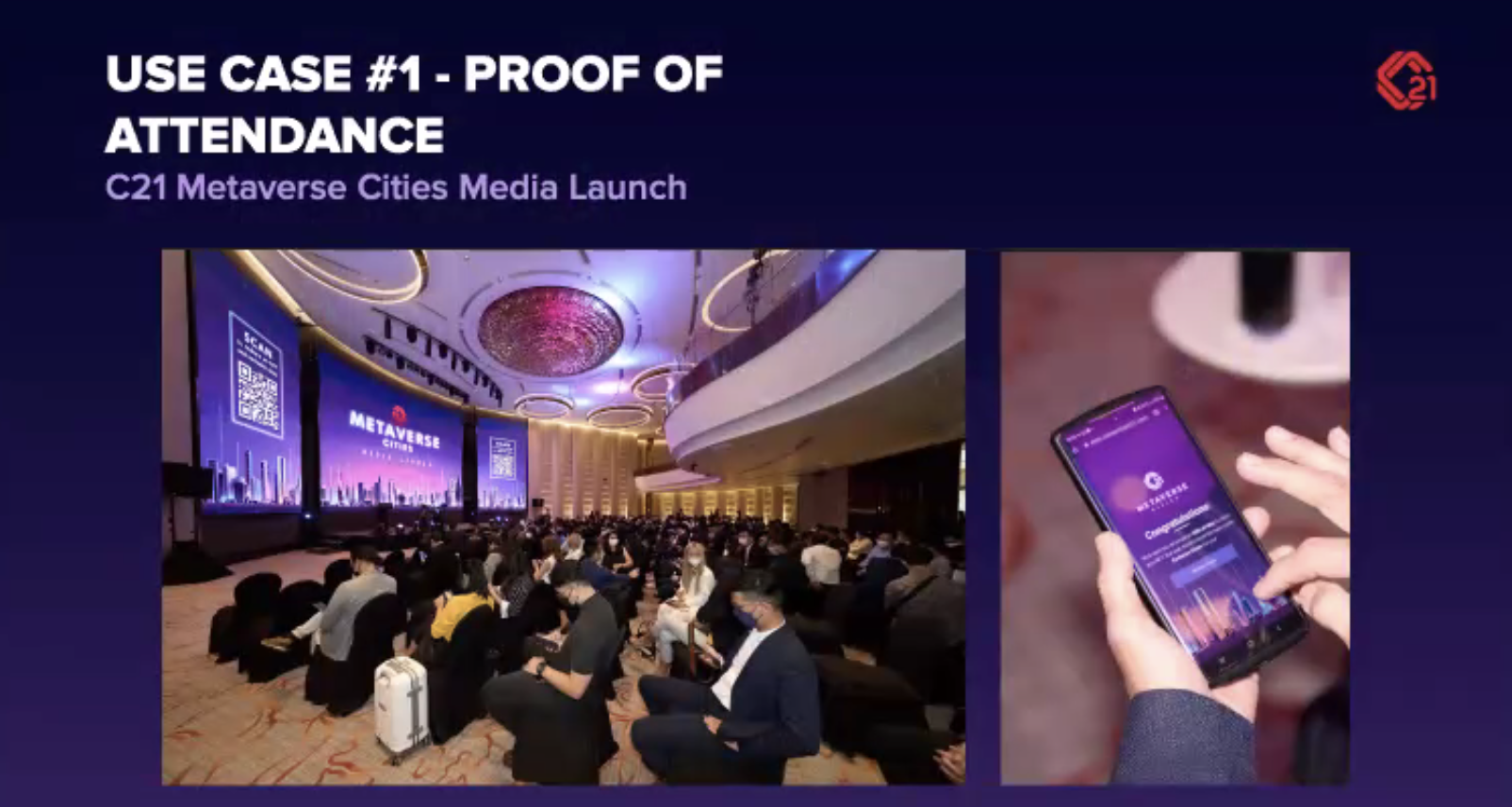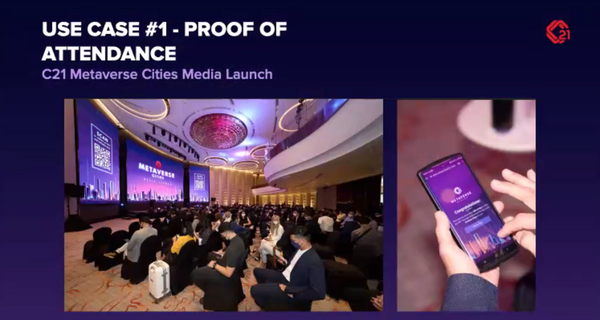 Are you curious about the innovative ways that non-fungible tokens (NFTs) are being used to transform the world of digital assets?
Look no further than Consortium 21 (C21), a company that has implemented some of the most exciting and unique use cases for NFTs.
Whether you're a business owner looking for new ideas or simply curious about the potential of NFTs, this series of Consortium 21's NFT Use Cases is for you.
To start off, let's look at Use Case #1: Proof of Attendance:
A creative use case of NFTs during the C21 Metaverse Cities Media launch in May 2022.
Instead of the usual boring door gifts, C21 took it up a notch and created their 1st Edition of C21 Premium Pass NFT!
This one-of-a-kind digital collectible was exclusively distributed to attendees, making them feel like VIPs. All attendees were caught by surprise!
This innovative use of NFTs allowed C21 to use the tokens as proof of attendance, adding a new layer of security and authenticity to the event.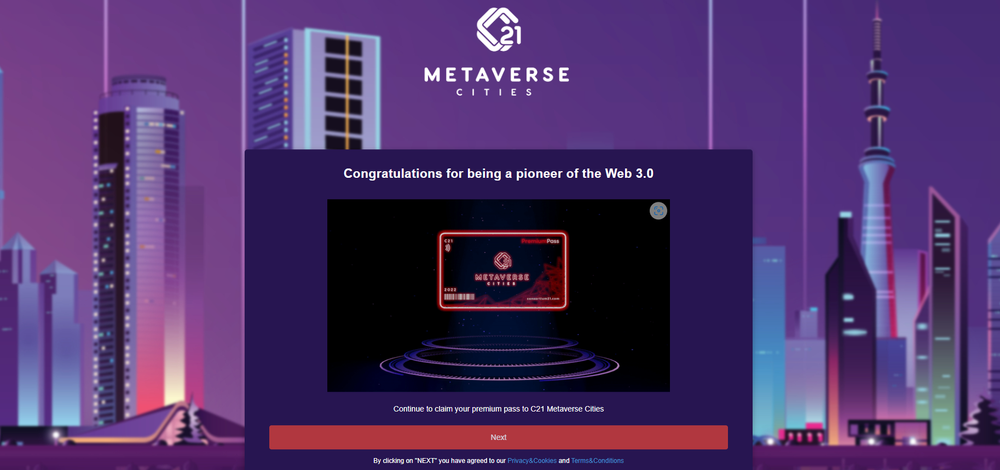 But that's not all.
Owning a C21 Premium Pass NFT also comes with a range of exclusive perks, including early access to C21 Metaverse Cities space, exclusive previews of events, exclusive deals from merchants, and being part of the C21 community.
And the best part?
You can claim your very own C21 Premium Pass NFT for FREE!
And the perks don't stop there.
But if you missed the C21 Metaverse Cities Media launch, you still have a chance to claim the LATEST C21 Premium Pass NFT by scanning the QR code below.
Join us on this exciting journey as we explore the fascinating world of NFTs and discover their incredible possibilities for digital ownership and asset management.
Claim your C21 Premium Pass NFT today and start experiencing the benefits of this innovative technology!
If you're interested in exploring the innovative NFT solution for your business, get a FREE C21 discovery call with C21's Chief Strategy Officer, Kenneth Choo, today.
Take the first step towards a world of business possibilities.
Don't miss out on this opportunity. Schedule your call now here!